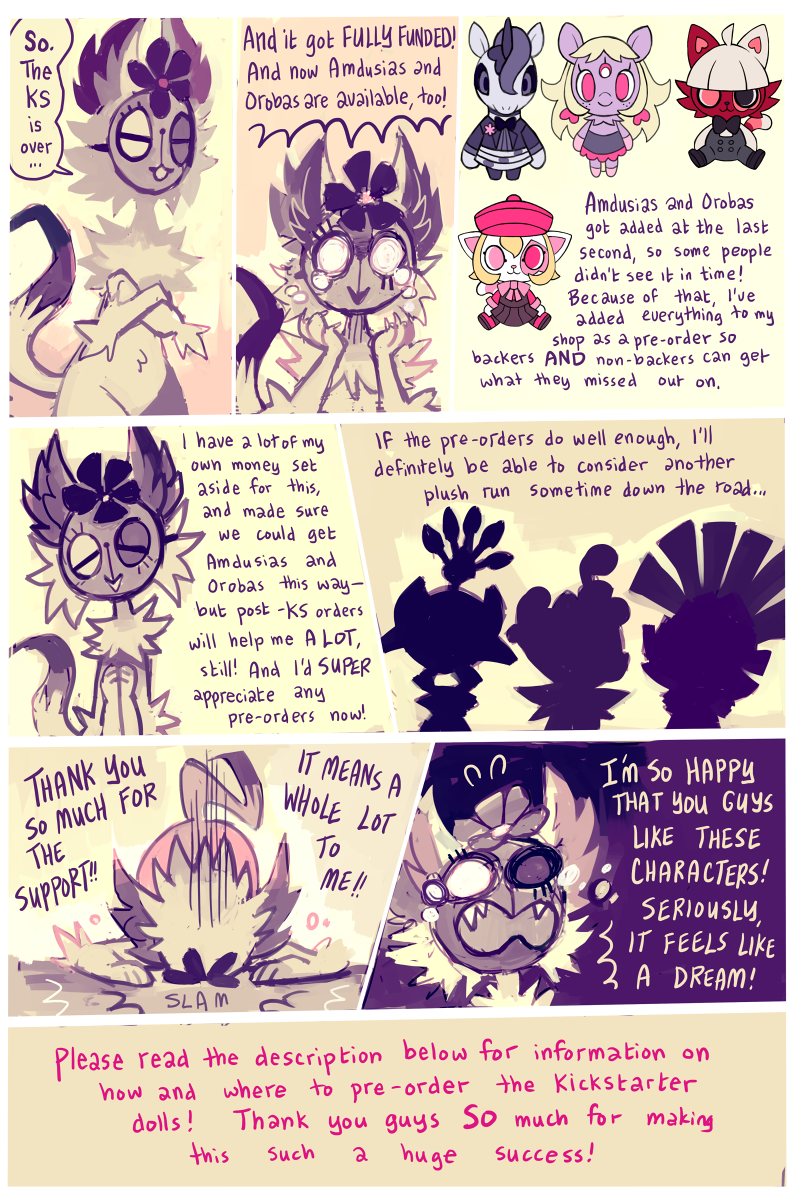 Hey guys!!! I'm about to paste the same content from my KS update below, with pre-order / order links.
---
Hey all!
We set up our store so we can take add-on orders for those who missed Amdusias and Orobas! We also set it up in case you missed out on the KS entirely, so you can get one of the Beleth tiers and the Amdusias/Orobas add-on. This store setup can take PayPal and credit card.
If you pledged to the KS, you can ignore the Beleth links and skip down to the Amdusias/Orobas links.
---
If you missed the KS, we have a US / International version of each Beleth tier with the flat KS shipping rates to pre-order.
You can add Amdusias/Orobas to any of the Beleth tier pre-orders from within the purchase link.
US customers:
International customers:
---
The solo Amdusias/Orobas add-ons are for KS backers only (20+ tiers):
US Residents: purchase the Amdusias/Orobas add-on
International Residents: purchase the Amdusias/Orobas add-on
---
How it works

If you pre-order in the store and weren't a backer, you'll get the dolls after the KS backers get theirs, so probably around January. (Make sure your address is accurately filled in!)

If you pledged and are doing an Amdusias/Orobas add-on, please list the same name & address as will be on your KS survey. When the KS surveys go out, you'll be asked to indicate if you purchased any add-ons and what they were, and if you purchased add-ons via your pledge or via our store. It'll be super simple and easy! Let me know if any of you have any questions/problems and I'll do my best to take care of them! Thank you so much guys!

—glitchedpuppet