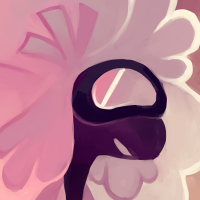 Species

Clover Lamb Demon

Pronoun

They/Them

Birthday

Rath 28

Astrological Sign

Pegasus

Affinity

Light

Languages

Prattle, Common

Age

Disco never: dies, ages

Place of origin

???

Current Location

Spoke City, Hellside

First Appearance

Quirks

Comes up with strange nicknames for anyone they talk to
Jam, the fastest competitive skater on the Blackjack Islands! Also in charge of relaying messages between Commanders and evacuating Topsiders.
Appearance
Chapter 5
While Jam was patrolling Spoke in order to make sure everyone was in the underground shelters, they ran into Cress. As all the shelters had already been sealed, they took her to Commander Amdusias, leader of The Blinds.
Other Appearances